To check out our upcoming broadcast details as well as see an archive of recent worship services, click below.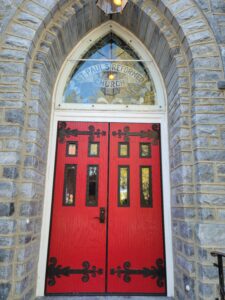 We're So Glad You Found St. Paul's
St. Paul's United Church of Christ is a beautiful church located in Sellersville, PA. We are an active, vibrant congregation in the community, first organized in 1871, and have grown right along with the Borough of Sellersville. We welcome everyone with open arms. No matter where you are on life's journey, you are welcome here. We worship each Sunday in our Sanctuary and hope to see you there! For more history, click below 
Meet St. Paul's
We are proud members of The United Church of Christ.
Worship With Us
We gather each Sunday at 10:15am in the Sanctuary.
Find Us
We are located at 104 Green Street Sellersville, PA 18960
To get a glimpse of St. Paul's, check out most recent Newsletter by following the link below
To see the list of all activities in and around St. Pauls, click the link below
St. Paul's will be participating in the Sellersvill Winterfest again this year. Stop by and enjoy live music, Santa's Elves, Festive Treats, and a holiday
Read More »
Please come out and get served by the ReCharge group with their Spaghetti Dinner. Dinner will be on Saturday November 11th from 5:00-7:00 pm. Please
Read More »
Please let us know if you are coming to our fall gathering by submitting your name and email address. Join us November 13 at 11:00am
Read More »
​If you would like to make a secure donation to our church, please click the button below.